Back to all posts
Posted on
Summer School 2023 Registration is Opening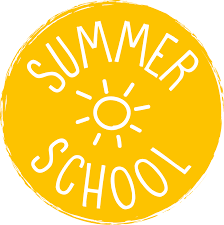 Interested in a Summer School course with Palliser Beyond Borders?  
Registration opens March 20th.  Spaces are limited.  Discuss with parents and your TA to see if this is an opportunity for you and your family. 
Guidelines lines to summer school expectations are available on this link: PBB Summer School
Quick Guidelines and Information about Summer School:
you can only take one course a summer
6 hours per week day for 5 days a week is required for a workload
scheduled online for one hour between 9am - 12pm is mandatory each day
if a student is going away on holidays and not able to attend on a daily basis will not be accepted
find out more at PBB Summer School.
Ms. Kilbreath, Information Commons Facilitator, will support registration and questions(ann.kilbreath@pallisersd.ab.ca or 403-777-7329).